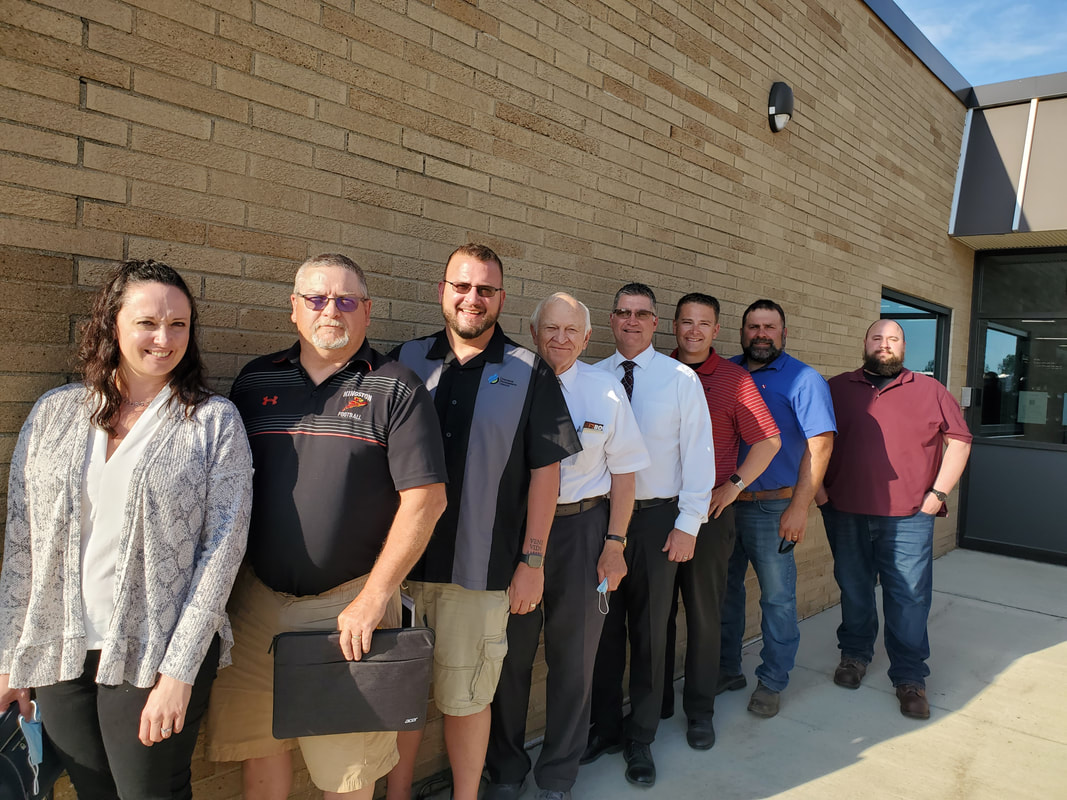 Board of Education (L-R)
Kristen Misener (Treasurer), Bill Skinner (Trustee),Todd Roberson (Trustee), Dave Kolacz (President), Superintendent Matt Drake, Lane Walker (Vice President), Dan Rayl (Trustee), Jeff Long (Secretary)
BOARD MEETINGS.
The Kingston Board of Education meets in the Opperman Memorial Library (in the High School) on the 4th Monday of each month.

These meetings begin at 6:00 pm and are open to the public.

Policy Committee Meetings will be held the 2nd Tuesday of each month in the High School Board Room
NEXT MEETING.